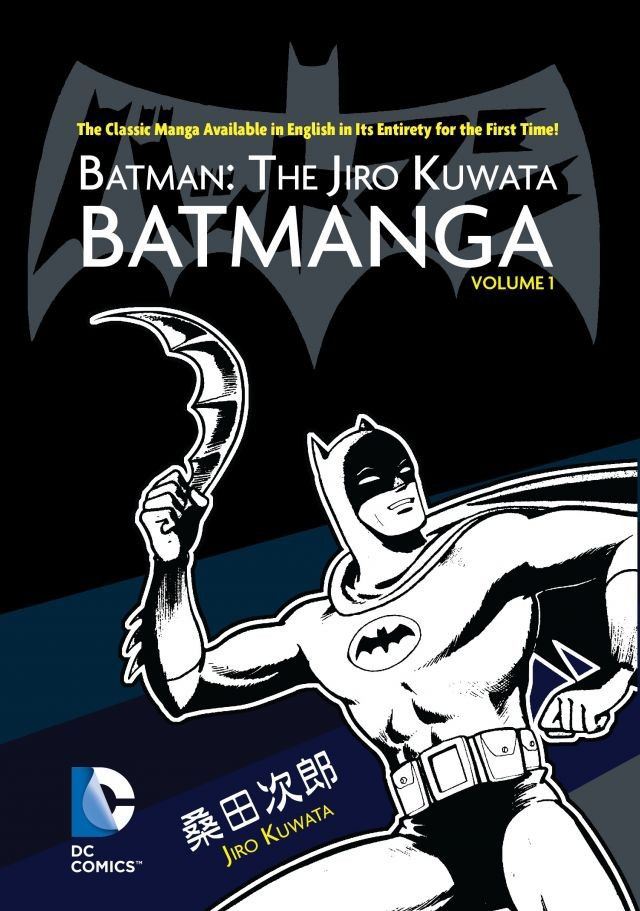 En 1966, en pleine folie Batman, un magazine japonais de Shonen (manga pour garçons), Shonen Gahosha, obtient les droits pour l'adaptation nippone des aventures de Bruce Wayne et de son acolyte Robin. C'est alors le mangaka Jiro Kuwata, très célèbre à l'époque, qui est choisi pour relever le défi. Malheureusement, cette expérience ne durera qu'un an. Tout juste le temps de nous offrir un des chapitres les plus surprenants et délicieux de la longue histoire de l'homme chauve-souris.
Cette rencontre improbable entre un super héro sauce yankee et une vision très nippone du dessin et de la narration est restée totalement inconnue en dehors du Japon et très peu connue dans son propre pays. Jamais traduites en anglais jusqu'à aujourd'hui, ces aventures de Batman sauce teriyaki sont enfin disponibles aux édtions DC Comics (US).
Le manga Batman disponible entre autre sur Amazon : Batman: The Jiro Kuwata Batmanga Vol. 1
Vous pouvez désormais découvrir les aventures de Batman contre Professor Gorilla, Go-Go the Magician ou encore le très coriace Lord Death Man.